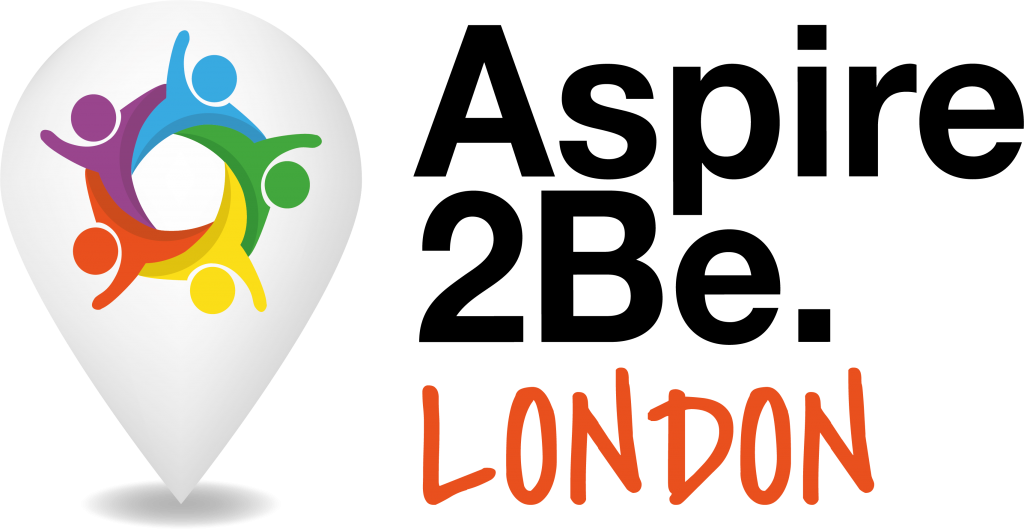 London has fallen to the ambitions of leading Swansea based Learning Technology company Aspire 2Be with the announcement today of the launch of its wholly owned subsidiary Aspire 2Be London Ltd. With offices located in the shadow of the historic St. Paul's Cathedral, the new venture is set to capitalise on an expanding strategic partnership programme to develop new market opportunities.
The venture takes advantage of partnership arrangements with the innovations arm of Rochester based Systems Technology (ST) Ltd, to exploit the potential of the company's large independent school and blue chip client base. The requirement for closer proximity to Premiership Rugby Ltd (PRL) West London headquarters, with whom the company is closely involved in developing new initiatives, also prompts the development, as does the potential opportunity to work as one of the strategic and professional partners supporting the newly established regional Hub Schools in the Department of Education funded National Centre for Computing Education (NCCE) programme roll out across England.
As the only UK company with Apple, Google and Microsoft Professional Development Partner status and the ability to provide completely independent advice, Aspire 2Be London's services are welcomed in the capital by Systems Technology who are keen to develop their educational product portfolio nationally.
Simon Thomas Head of Innovation at Systems Technology said of the initiative, 'Our partnership with Aspire 2Be London will provide us with a comprehensive, technology driven, pedagogically sound, school support package. Being the only UK company with Google, Apple and Microsoft partnership accreditation, they are uniquely placed to provide completely independent advice and clear technology oriented strategies to our large school client base. As a company, Aspire 2Be London complement and extend the reach of our services in this very important sector. We have witnessed the excellent work they have conducted in Wales and the Channel Islands and are very keen to work in tandem with them to extend this nationally across the UK'
Since commencement of trading in 2014 and from their Welsh base, Aspire 2Be have been involved as the providers in an international award winning education initiative with Neath Port Talbot County Borough Council, the Ospreys in the Community School Programme, government change education programmes with the Bailiwicks of Jersey and Guernsey, education initiatives in Qatar, Jordan and the UAE and latterly serve as education partners to the Construction Industry Training Board in Wales. The company annually interacts with hundreds of schools, colleges and universities throughout the UK and has interests across education, business and sport.
Aspire 2Be's Education Partner and co-founding Director Simon Pridham is keen to emphasise the breadth of the new venture, and the range of opportunities it presents 'Our aim is to quickly develop a strong working relationship with Systems Technology at their London base. We are the trusted choice for educational institutions and our intention is to use this to further develop a wide range of partnerships across this sector and increase the extent of our joint reach. As a partner, Systems Technology offer us greater opportunity across a wider spectrum of business and this is something we are very keen to exploit'.
Aspire 2Be are international award winning digital solution specialists in education, business and sport. Welsh based at SA1 in Swansea, they are staffed by a team of skilled educators, ICT technicians, former headteachers, Directors of Education, local authority leaders and WG education advisers. You can follow their work on www.aspire2b.eu on Twitter @Aspire2Be and FaceBook www.facebook.com/aspire2be1
The progress of Aspire 2Be London Ltd's ambitions can be followed on Instagram @aspire_2be
Systems Technology is a leading independent document solutions and managed print service specialist. Their reputation is built on Preventative Maintenance, a unique and pioneering approach that has raised customer expectations of what excellent service should be. Their company headquarters are in Rochester, Kent and their London office is located in Bow Lane, London, EC4M 9AL. Further details of their Technology Services can be found at: http://www.systemstechnology.co.uk/technology-services/