AGED 19+? LIVE AND WORK IN WALES?
Fully Funded Digital Skills Courses
All courses can be delivered remotely, face to face, or a combination of the two. Depending on focus, facilitation and timescales can be flexible: the following information is for indicative purposes only. Google Workspace and Microsoft 365 courses offer huge flexibility in content and therefore, delivery can be adapted to a multitude of durations.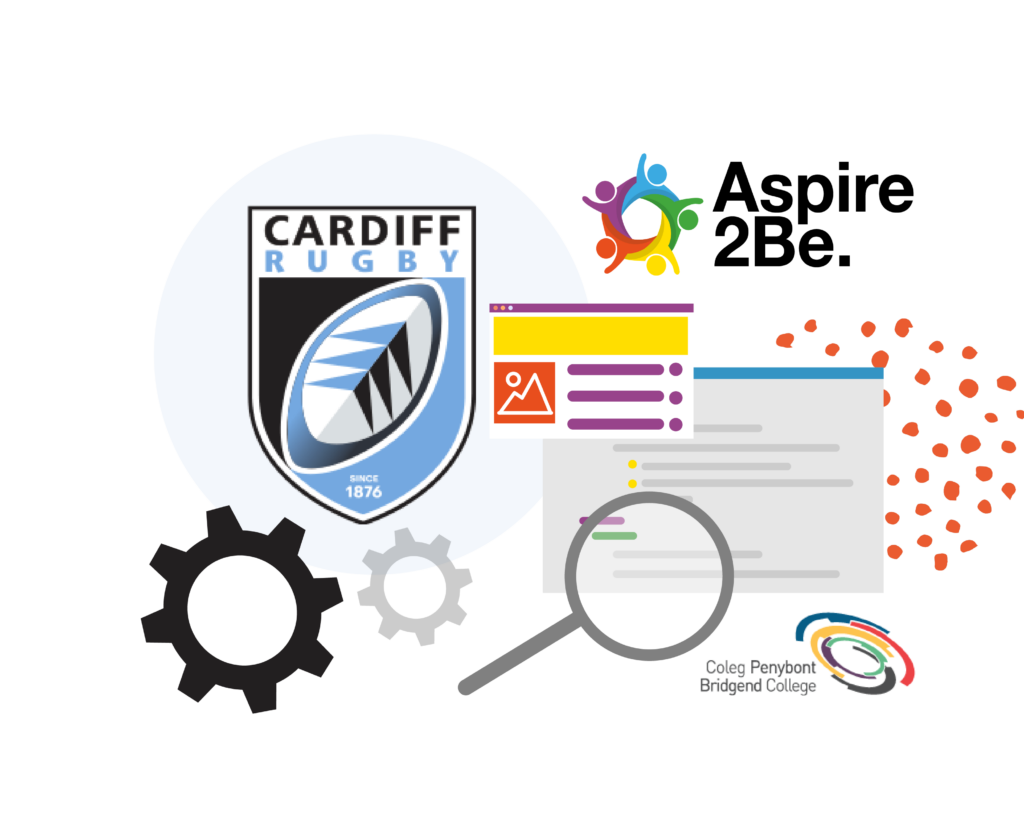 Under funding provided by Welsh Government, Cardiff Rugby and Aspire 2Be, in conjunction with Bridgend College, proposes a series of courses providing digital skills development relating to core cloud based solutions.  
The current pandemic has prompted a significant rise in the need for agile working, incorporating a digital skill set to seamlessly facilitate remote and blended working.  In addition to core skills development, our courses will target this opportunity to provide employees and employers with tools and best practice guidance on the use of digital tools to ensure business continuity.
Click the course title to find out more
Please fill out your details to register and a member of the Aspire 2Be team will be back in touch with more information on your preferred course.