AspirEd offers comprehensive and interactive courses focussed on teaching and learning with technology…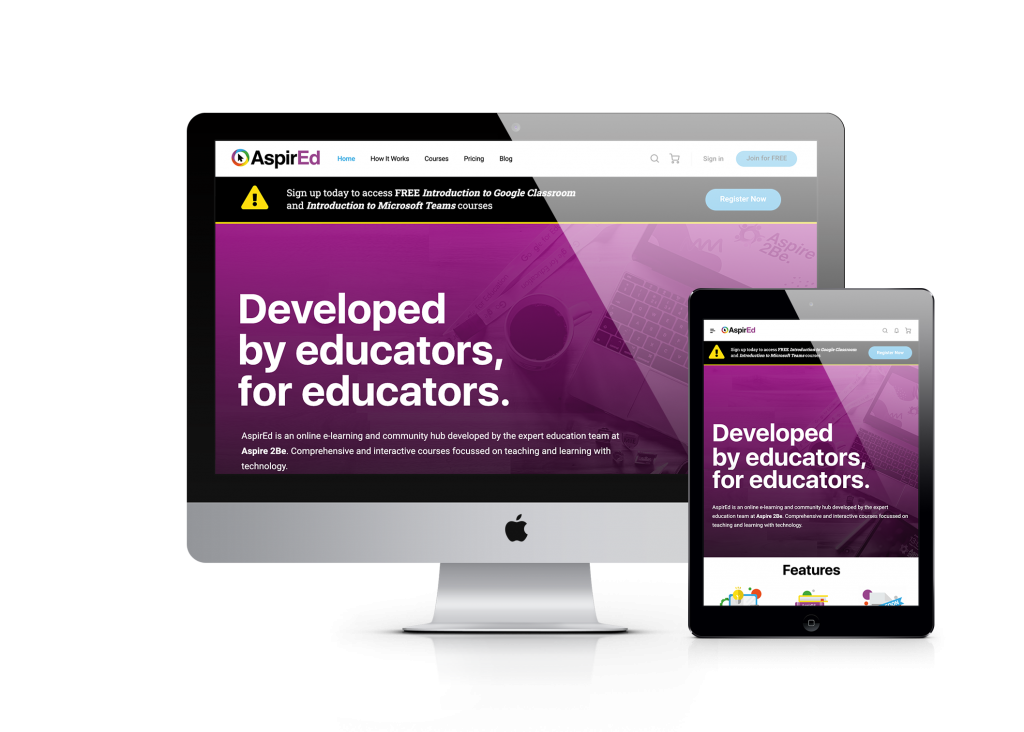 This is dramatically going to change the way I work in the future and make my current role so much more efficient.
Super course to get you from Zero to Hero.
Found this by accident while trying to get my head around setting up Google classroom. Easy to understand step by step videos for each aspect of Google Classroom. By far the best explanation I have found - feel far more confident now!
Thank you for a straightforward and sensible approach to using Google. I enjoyed each aspect and learnt a lot.
Please fill out your details below and a member of the Aspire 2Be team will be back in touch to arrange your demo.