Free
AspirEd access for the Google Certified Communities

As a member of the Google Certified Communities (Trainer, Innovator and/or Coach), you're entitled to a 12 month individual subscription to www.aspired.online, our e-learning platform, completely FREE OF CHARGE!
Whilst we understand that some of the Professional Development opportunities available on the site may not actually be needed for your own PD, the functionality and role of a Group Leader is certainly something you are going to want to find out about! 
A whole school subscription could be exactly what is needed to support your colleagues.
This is dramatically going to change the way I work in the future and make my current role so much more efficient.
Super course to get you from Zero to Hero.
Found this by accident while trying to get my head around setting up Google classroom. Easy to understand step by step videos for each aspect of Google Classroom. By far the best explanation I have found - feel far more confident now!
Thank you for a straightforward and sensible approach to using Google. I enjoyed each aspect and learnt a lot.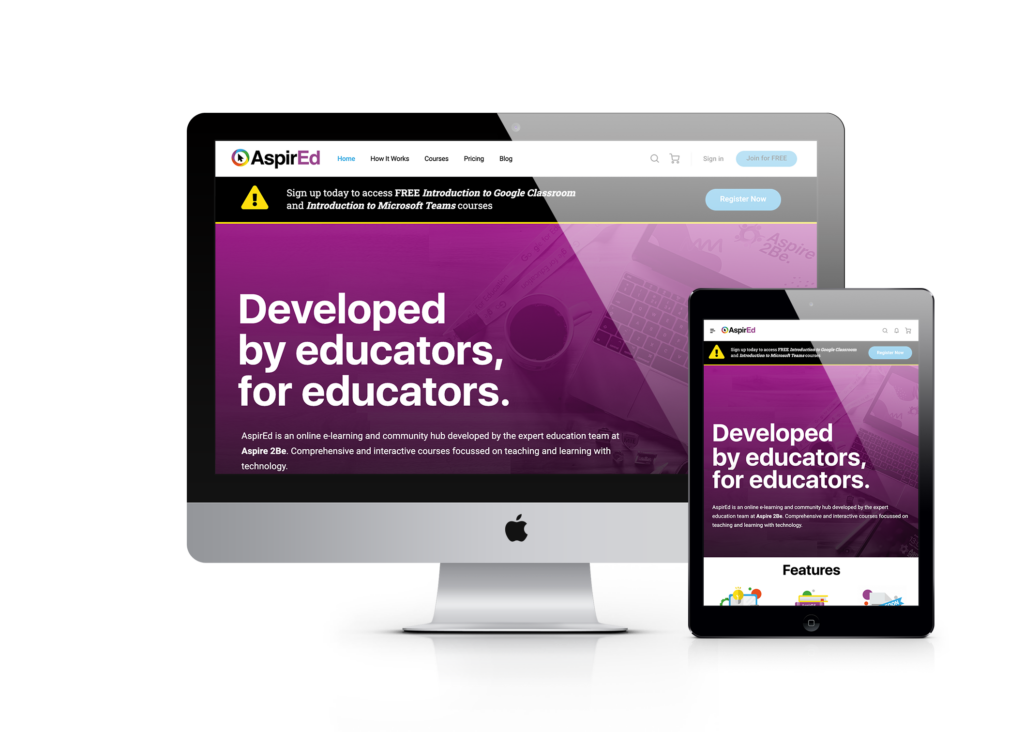 Why an AspirEd Subscription?
Whole school/college/LEA/district subscriptions would allow for your colleagues to have on-demand access to several Google PD opportunities, depending on their current competence levels.
12 month subscriptions give access to ALL courses on the platform (including the Apple & Microsoft ones), to ALL staff, for fees as low as £640/$860, per year. That's approximately £1.50/$3, per person, per month! 
We'll also throw in a 10% discount for anyone stating the code GOOGLE10 when signing up!
FREE
access for Googlers!
Once you've had your profile boosted, you will have 12 months access to ALL courses on the AspirEd platform. No future payment commitment or fees are required. Once your FREE 12 months expires, you will not be obliged to pay anything – unless you want to maintain your full access as an individual user! 
We'd love to support you in supporting your colleagues so please feel free to reach out and discuss your organisation's Professional Development needs!