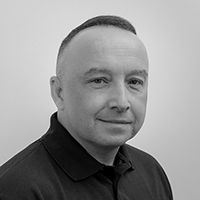 I am responsible for the overall development and growth of the company but my ethos is that I am only able to do that with the help of a multi talented Senior Leadership and overall Team. 
After deciding to leave my role as a successful Executive Headteacher and Professional Digital Advisor to the Education Minister in Wales, almost a decade ago, to start the A2B journey, it's been wonderful to work with so many incredible clients and team members to ensure our success to date. 
My favourite part of the job is without doubt putting structure and systems in place which allows every single team member to develop both personally and professionally. I am a strong advocate for empowering people and for developing leaders. As Henry Ford once said, "Coming together is a beginning, staying together is progress and working together is success." 
A useless skill I possess is that I am an outstanding whistler. I have actually been approached by several orchestras to add this skill to their harmonic repertoire but to date have declined their kind offers.
Related Projects, Blogs and News
Aspire 2Be, a multi-award-winning learning technology company, this week announced
Read More