EDUCATION
Our award-winning services from our education experts covers the Apple, Microsoft and Google eco-systems, as well as bespoke offerings such as media training and computational thinking.

SPORT
We're able to give your sporting organisations and teams a digital edge, up-skilling team members, exploring your heritage and engaging with communities.

BUSINESS
Our team boasts a wealth of experience from well practiced business professionals working with everyone from start-ups to local authorities, large organisations and governments.
The
UK company to hold professional development partner status with all 3 tech giants...
Being able to bring [Minecraft] into the classroom has been a huge benefit. They have had the chance to explore the platform and then complete Minecraft Education Edition activities that Aspire 2Be and GoConstruct have very kindly created for us. I am very impressed!
I have had the pleasure to work with Aspire 2Be on a range of opportunities and projects to benefit table tennis in Wales. I know I can just call or email and ask to meet up to chat through a range of options connected with sport, technology and business matters and get the honest answers needed to move ideas ahead. Aspire 2Be also deliver what they say they can and that's a huge benefit.
As a business operating across the wider community of Bridgend, one of our key target areas is our engagement with schools and education partners. The highly successful coding project which Aspire 2Be designed and implemented for us has been hugely successful and we look forward to working together again in the near future.
Aspire 2Be's staff are friendly, proactive and flexible, their expertise on the Go Construct Experience, Educate and Engage project has been a vital link between the worlds of employment and education. I particularly like Aspire2Be's willingness to listen to industry and test ideas before enthusiastically getting on with the job
I have to say that it took less than five minutes for me to become fully absorbed in the content. This approach was fresh, interesting, and engaging. With a subject that has been well publicised its very rare to find a new angle on mental health/wellbeing but much of the content was completely new to me and so in that regard massively exceeded my expectations.
It has been an absolute pleasure to work with the Aspire 2Be team over the last 18 months on a range of exciting digital projects. Their ability to link business with education and the wider community is excellent and we very much value our partnership with the company moving forward.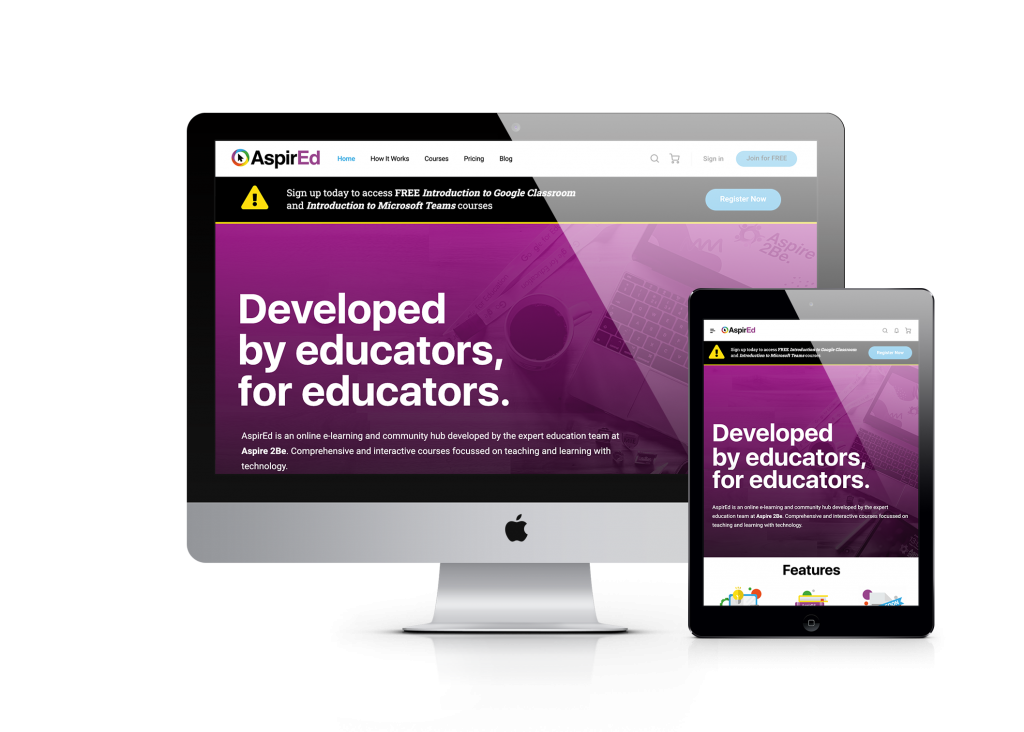 AspirEd is our very own online e-learning and community hub developed by the expert education team here at A2B. We offer comprehensive and interactive courses focussed on teaching and learning with technology.
What is Appreciative Inquiry?
Find out more about the methodology we've adopted to deliver our bespoke digital solutions.

Throughout the Covid pandemic, it quickly became apparent that there was a real need for businesses and organisations to focus on the health and wellbeing of their employees. As the Business Psychology & Wellbeing Lead at Aspire 2Be, Andries Pretorious was perfectly positioned to respond to this demand, after being approached by several organisations to
Read More »
A2B Active CIC in partnership with Aspire 2Be recently launched the PT Arts Cafe, which is a virtual, creative, social and collaborative space for Port Talbot's artistic community to share performance, art and music.  The arts community was hit hard by the COVID pandemic. This initiative has been established in response and aims to assist
Read More »
Key partnership announced between Aspire 2Be and CGI in Scotland. This exciting new partnership enables Aspire 2Be's latest expansion to include a Scottish hub and will also see the launch of collaborative digital educational communities across Scotland. Aspire 2Be, a multi award winning learning technology company, this week announced the signing of a key partnership
Read More »