Our team boasts a wealth of experience from well practiced business professionals working with everyone from start-ups to local authorities, large organisations and governments.
WELSH RUGBY PLAYERS ASSOCIATION
As an official partner of the WRPA, Aspire 2Be worked closely with the team to create a native app…
Aspire 2Be's support of the CITB-funded curriculum work has seen school children and teachers across Wales explore in a fun, modern and creative way…
Aspire 2Be have worked with Castle Bingo to create a bespoke native app for use by customers and staff alike across their 11 sites nationwide.
It has been an absolute pleasure to work with the Aspire 2Be team over the last 18 months on a range of exciting digital projects. Their ability to link business with education and the wider community is excellent and we very much value our partnership with the company moving forward.
I found the talk incredibly interesting, insightful and many of the things you discussed resonated with me personally. As a result I have set better personal objectives/goals outside of the workplace. The difference this has made has been transformative, its given me an extra 2 hours a day.
Aspire 2Be are an excellent education partner for Bouygues UK. Our joint, national award-winning project in Wales has created interactive curriculum resources, promoting the construction industry, has been a joy to be involved with. Having the Education Minister launch these resources in 2020 is a testament to their quality and impactfulness.
As a business operating across the wider community of Bridgend, one of our key target areas is our engagement with schools and education partners. The highly successful coding project which Aspire 2Be designed and implemented for us has been hugely successful and we look forward to working together again in the near future.
I have to say that it took less than five minutes for me to become fully absorbed in the content. This approach was fresh, interesting, and engaging. With a subject that has been well publicised its very rare to find a new angle on mental health/wellbeing but much of the content was completely new to me and so in that regard massively exceeded my expectations.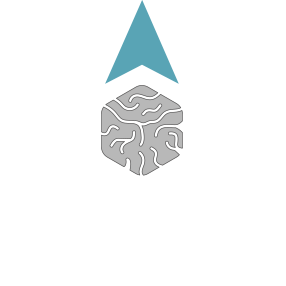 The Optimising Mental Wellbeing Program is designed to equip participants with daily activities that will aid them in taking control of their mental wellbeing.
The program goes beyond providing a better understanding of mental health by placing an emphasis on developing the mental skills needed to thrive both in work and life. The program ensures that proactive steps are taken to combat the stigma associated with mental illness through the delivery of awareness and educational workshops that specifically focus on developing the skillsets to excel under pressure.
What is Appreciative Inquiry?
Find out more about the methodology we've adopted to deliver our bespoke digital solutions.