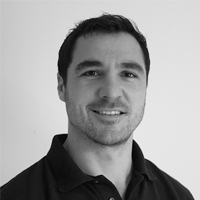 Andries is a former Wales international and Cardiff Blues Rugby captain who has since gone on to work with some of the top coaches and athletes in the world.  He has held multiple board and executive level roles however, in business, his collaborative leadership style sees him regularly form part of creative teams eager to problem solve.
Andries holds a Bachelors degree with Honours in Business Management from the University of West England, and in 2016 following the completion of his Masters degree in Business Psychology, Andries conducted research in high performance teams across New Zealand, Australia, South Africa, France and the UK. Upon his return he was head hunted to become the CEO of the Professional Rugby Players Association in Wales where he played a pivotal role in both the re-establishment of the association as well as an expansion project that yielded significant results. For example; in 2016 only 27% of professional rugby players in Wales were actively engaged with personal development activities. By 2019 this had increased to 87%, with the program now being copied not only by other associations but by other sports governing bodies. 
Andries has a unique background that allows him to engage with people in a truly inspiring way regardless of the industry. He currently works one-on-one with elite coaches and senior executives in both the public and private sector while also delivering bespoke and impactful mental wellbeing masterclasses.