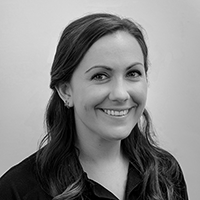 Beth has been a primary school teacher for the past 7 years. During this time, she has developed and honed her teaching skills to integrate technology into the classroom in a meaningful way. She is an experienced upper Key Stage 2 practitioner, and ICT Subject Leader, and has worked in various schools with different demographic needs.
Beth has always been curious about new technologies and how they can impact upon learning, raising standards in the classroom. She has a passion for working closely with pupils and staff in order to develop their confidence in using new technologies. Beth worked with a variety of school stakeholders, to deliver training on various ICT related topics, and has liaised with outside agencies to develop her own skill set, and those of her colleagues.
Beth has successfully implemented and organised the deployment of iPads across a whole school setting for staff and pupils. She champions the use of G Suite for Education, having experienced first hand how it can transform the ways in which staff and pupils communicate and collaborate. Beth successfully transitioned her current school from server to cloud, and is enthusiastic about engaging pupils and all staff to integrate digital learning into the everyday life of the school. She believes that pupils must be empowered to become digitally fluent in their approach to learning, in order to prepare them for the dynamic futures they face.
More recently, Beth worked closely with the ICT Consultant from the Local Authority to embed effective use of digital technology throughout the whole school community with a focus on Chromebooks and the Google platform. This included upskilling teachers and pupils. In addition, Beth engaged parents by rolling out the use of the Seesaw app throughout the whole school, providing support and training for both her colleagues and parents.
Beth is committed to sharing her knowledge and experiences with fellow professionals, so that they too can be confident in using digital technology to create ambitious, capable learners who are enterprising and creative contributors to society – both in Wales and the wider world.