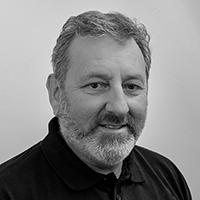 BUSINESS & COMMERCIAL PARTNER
Having worked in the Public Sector for 27 years, predominantly at Swansea Council, Jeremy has never been out of the limelight, leading at the highest level all Corporate Planning, Improvement and the Strategic Programmes locally, regionally and nationally.
He is the consummate professional and recognised as such by his peers for the many transformational pieces he has delivered receiving high acclaim. Strong leadership, a proven track record and cross sector exposure has led to his success.
Recognised across the UK as having very good strategic appreciation and vision, Jeremy is able to build and implement sophisticated plans explicitly supporting business needs.
Self driven and self reliant, he sets aims and targets and always leads by example. Adopting a collaborative and partnering approach with good interpersonal skills, is a strength of his, to engage, motivate and encourage others through change.
Recognition of his work includes achieving UK Council of the Year award for work in project and programme management; the first service in Wales to receive the prestigious IiP Gold status; CharterMark awards for customer service; National and International Green Fleet awards; first Single Equality Scheme plus interpretation and translation service for Wales and Wales first workforce agreement on behalf of First Minister and Welsh Government.
As Corporate Service Head at Swansea Council Jeremy met Simon Pridham through his work at Casllwchwr Primary and as Programme Director collected the prestigious MJ award for the Life Programme. Jeremy redesigned the ICT landscape across schools in Swansea and made huge strides in ensuring the local authority was seen as promoting innovative and creative technologies. The LIFE programme also picked up international e-learning awards for its incredible work.
Jeremy has been recognised by Deloitte for his work in breaking the performance barrier and for being the first across the UK to introduce Strategic Programme Management. He also set up and led the Community of Practice for Wales across the whole Public Sector and was the national representative on the UK Board.
Having developed a bespoke methodology for the Public Sector that is now in many organisations, he mentored and developed regional project managers working with the Welsh Local Government Association, whilst heavily influencing the way projects and programmes were being delivered.