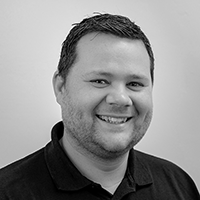 Nick has been a primary school teacher for the past 9 years. During this time he has gained great knowledge and understanding teaching across the whole of the primary age range. He is an experienced upper Key Stage 2 Practitioner, working mainly in socially deprived schools across the South Wales area. During his teaching career, Nick has developed a passion for working with underprivileged children, many of whom have social, emotional and behavioural difficulties. In his previous two schools, Nick acquired valuable experience in working closely with staff and children based in Pupil Inclusions Centres and Moderate Learning Difficulty units, as well as liaising with many outside agencies.
Having worked alongside Aspire 2Be within the school setting, Nick has successfully integrated the effective use of digital learning into his classroom practices. He feels, by doing this effectively, he has enhanced engagement levels and empowered all learners within his classes to ensure that they have the opportunity to achieve and succeed in reaching their goals, whilst developing as an independent learner.
More recently, working closely with the senior management and the E-learning manager of his last school, Nick has helped embed effective use of digital technology throughout the whole school community. This has included developing and upskilling pupils, staff and the providing parent workshops. Through providing such workshops, Nick is confident that the use of technology within the educational setting will allow children to engage and develop across all curriculum areas.
Nick is now is committed to sharing his knowledge and experiences with fellow professionals so that they too can be confident in using digital technology to create positive, powerful learning environments in which all learners will thrive and succeed.